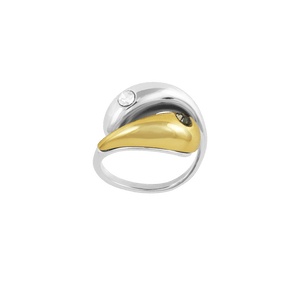 This YinYang 2 tone metal ring perfectly combines simplicity with a contemporary design. Adjustable size can fit every finger. Customize your ring game and get this gorgeous ring before it's out of stock.
Materials & Dimensions
size7
Gold/ Rhodium, Brass
Glass stone
All of our brass-based products can be recycled. Check our page Sustainability Initiative to learn how you can get 50% off your next order when you recycle your old 86 York pieces with us!