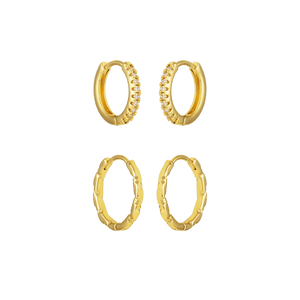 Pave diamond and plain metal huggie hoop earring are the go-to accessory for any woman.Wear these studs alone or add them to a thoughtful ear stack for an eye-catching look.
Materials & Dimensions
Dimensions: 14.5MM/16MM
Gold, Brass
CZ
All of our brass-based products can be recycled. Check our page Sustainability Initiative to learn how you can get 50% off your next order when you recycle your old 86 York pieces with us!